XL Nipple Suckers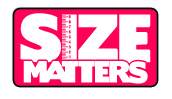 Simple, but remarkably powerful, these suckers can be used anywhere on your body where you would like to experience increased sensitivity and temporary enlargement, but they are especially effective on your nipples! With a wider cylinder than others, this set will pull your entire areola and surrounding flesh into its tight pressure as you twist. Forget about complicated pumps and accessories, these silent and discreet nipple suckers make for convenient, unique fun that can easily be taken to your partners house or on a trip! Internal lubrication creates smooth movement and a strong seal.

Measurements: Opening diameter of 2.25 inches. 4.25 inches in total length, with a cylinder that accommodates 2 inches.

Material: ABS plastic, acrylic.

Color: Clear.
📦 At The Dildo Hub, we use all non-descript boxes, packages, and padded envelopes to ship your orders. All of our orders are shipped 100% discreetly. Discreet billing on Credit Card statements, PayPal or Apple Pay will be shown as Booty Republic Ltd.

🚚 The Dildo Hub offers free, 100% discreet ground shipping on all orders over $199. For orders below $199, we charge a flat shipping rate of $7.99.

👐 Our standard order processing time is 2-4 business days for all items that are in stock. Processing times are not calculated into the delivery times.

📈 97% of our inventory is usually delivered within 3-5 business days once shipped.

❗ There are nearly 150 item exceptions from this timeframe and you can find them clearly stated on our product descriptions - items made-to-order by international creators and the customizable hand-made fantasy dildos of Bad Wolf® have their respective delivery timeframes.

🇺🇸 For the time being, our delivery operations are limited only to the United States of America, including the state of Alaska, Hawaii, and APO/FPO/DPO addresses.

Please note that orders shipping to Alaska, Hawaii, and APO/FPO/DPO addresses may require more time for delivery.
For more info, please refer to our full Shipping and Refund Policies